Jefferson Scott's Fiction Page
If people have heard the name Jefferson Scott it is usually in relation to my fiction.
I have been blessed to have had the opportunity the write and publish six Christian novels. There is nothing like Christian fiction for bringing truth to life.
The Ethan Hamilton Technothrillers
My first trilogy featured Christian family man and virtual reality Ethan Hamilton.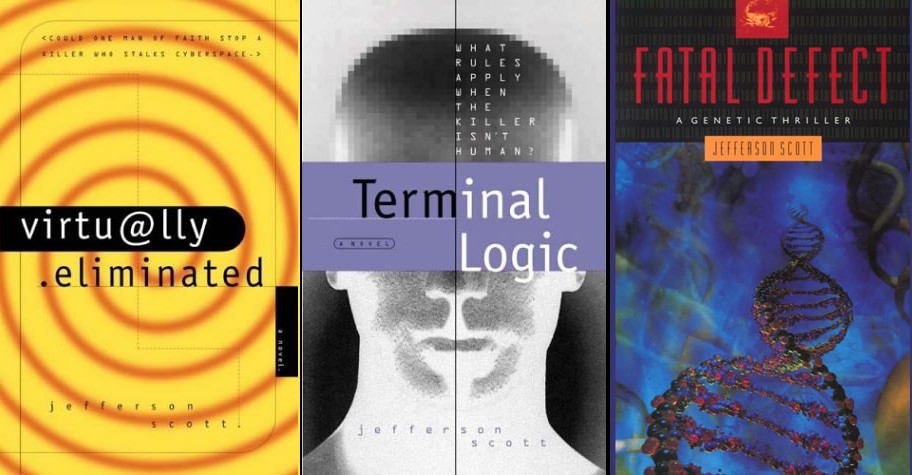 In the first book Ethan gets caught up helping the FBI track down a high-tech serial killer who assassinates his victims across the Internet.
In the second, Ethan again helps the FBI track down a serial killer—but this time the killer isn't human.
In the final book of the trilogy, Ethan has to lay aside his antiseptic virtual interventions and get his hands dirty in the real world. But even real-world terrorists are vulnerable to Ethan's high-tech strategies.
Read more about these novels, including sample chapters, by clicking here.
The Operation: Firebrand Series
My second trilogy was a series of (are you ready?) Christian military thrillers.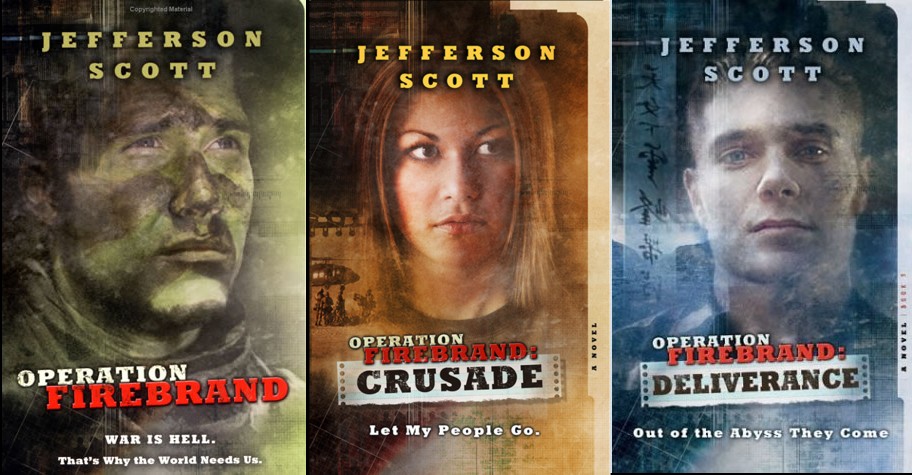 In the first novel, Navy SEAL Jason Kromer finds himself out of the Navy and recruited by a privately funded covert team that conducts high-tech missions of mercy—in the name of Christ.
In book 2, Jason and the Firebrand team travel to Sudan to take on the human slave traders, and wind up at the center of a modern battlefield.
In the final book in the trilogy, the Firebrand team travels to China and finally North Korea, where they attempt to rescue new Christians from a North Korean concentration camp.
Read more about the Firebrand novels, including sample chapters, by clicking here.
More Fiction
Not everything I've writ-ten has been published.
I know: shocker.
And not everything I've published is a full-length novel.
Click here to read samples of my fiction other than my six published novels.